Sacred Valley Tour – Fullday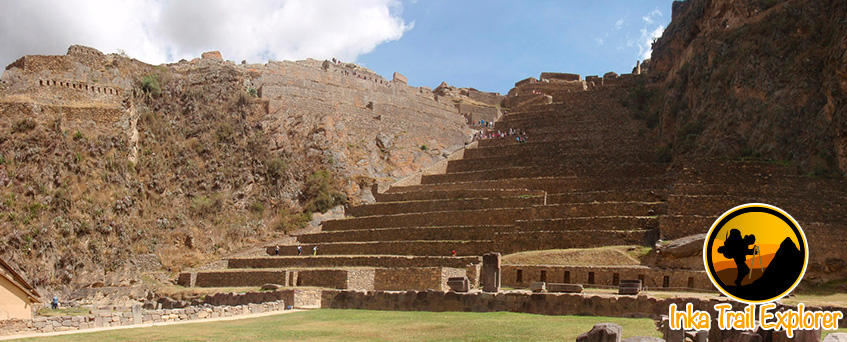 The sacred valley Tour is the biggest tourist attraction in the Cusco region for its stunning scenery, imposing mountains, its pleasant climate, fertile land with abundant water, megalithic cultural evidences. Among the main places to visit are: Pisaq with its colorful fair; Calca with its hot springs; Yucay with its Inca palace; Urubamba with its natural beauty and also adventure sports; Ollantaytambo with its majestic monument; Chinchero with its handicraft market where barter is still practiced; Maras with its famous salt mines and as well as Moray with its admirable agriculture laboratory.
Itinerary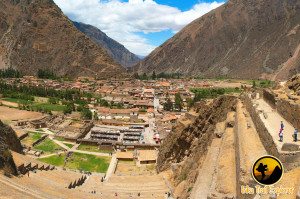 We are going to pick you up from your hotel at 8:00am and we will on the tour. The  first place to visit is Pisaq amazing Inca monument where you see temples, astronomical observatories, large farming terraces and the magnificent Inca cemetery with more than 2000 tombs, afterward we are going to visit the colorful market of Pisaq, you will have free time and you can interact with the local craftsmen, or to purchase their hand-made souvenirs.
Afterward we will continue to Urubamba a lovely place to enjoy a buffet lunch. And then we will visit Ollantaytambo an attractive Inca living museum with remarkable channels and stone streets, in its high part one rises to an impressive ceremonial center of cult to the water as well as a fortress that guarded the access to the inferior part of the valley. Ollantaytambo was a strategic Military, Agriculture, and Religious place to control de Sacred Valley of the Incas.
Afterward we are going to head all the way to Chinchero, another town with a lot of history and traditions, we are going to visit the amazing archeological site of Chinchero, like altars, farming terraces, and ofcourse the colonial church which was built on the Incan temple.
Chinchero was a setting of Inca Tupac Yupanqui, that is, a court residence in the middle of a rural environment. The Inca ordered the construction of temples, baths, cultivation terraces and the great royal palace in 1480. Moreover Chinchero produce extraordinary textiles, woven with ancestral tools with Incan designs and natural colors.
Inclusions
Included in the Sacred Valley Tour
Professional Tour Guide
Inka Trail Explorer has a staff of professional tour guides with many years of experience guiding and making unforgetable tours, they studied tourism and English at University. They all are passionate in the history, archeology, and also in the astronomy, they always will be happy teaching you about their heritage.
Briefing
The night before the Tour, your Guide will give you all detailed information about your tour schedule.
Transportation
Transportation is included on this tour. We pick you from your hotel on our minivan and take you on the Sacred Valley tour, at hte end of the tour we leave you in your hotel.
Not Included on the Sacred Valley tour
Entrance Fee
Known as a Boleto Turistico, which includes 16 places to visit some museum and Inca ruins in the Cusco City and most of them are located in the Sacred Valley and south Valley. If you are traveling over a week in Cusco we highly recommend buy this Ticket. Also you can get a partial Tickets just for the Sacred Valley tour.
Lunch
Inka Trail Explorer does not include Lunch on this tour. But we get to stop in Urubamba and we have one hour of break, so you can enjoy your lunch in one of the great restaurants.
Dinner
Dinner is not included, but we can recommend you some good Restaurants in the City of Cusco.
Prices
Sacred Valley tour – Price
Inka Trail Explorer warmly welcomes to you, and we really want to make the best experience for you on this tour.
Price for March 2017 Through January 2018
Price: US$25 – Group service
Price: US$200 Private service for the group (up to 6 people) not per person
Packing List
Sacred Valley tour – Packing List
Essencials
Original Passport
Valid, GREEN ISIC card (if you are traveling as a student)
Entrance Fee
Water
 Sunscreen
Bug spray
Sunhat
sunglases
Rain gear
Fleece
Camera
Handsanitizer
Extra Money for Souvenirs, Drinks & Tips
Booking
Sacred Valley tour – Booking
How to book
It's always better contact us directly and confirm with our team before your booking. Our office will email you back that day with your confirmation. We always send out confirmations, so if you don't hear from us, check your spam or contact our office and we will resend.
---
---
Summary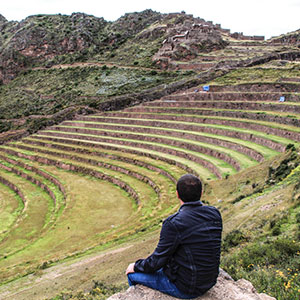 Author Rating
Brand Name
Product Name
Sacred Valley Tour - Fullday
---

We Are: Inka Trail Explorer
We are an adventure tour company; we operate treks on the Inca trail, Salkantay, Ausangate, as well as to Choquekirao and Lares. We provide adventures with authentic life, changing experiences in each of our treks. We ensure the quality of our trips, by operating our own programs in Cusco
Short Inca Trail Trek [VIDEO]