Huchuy Qosqo Trek to Machu Picchu 3D/2N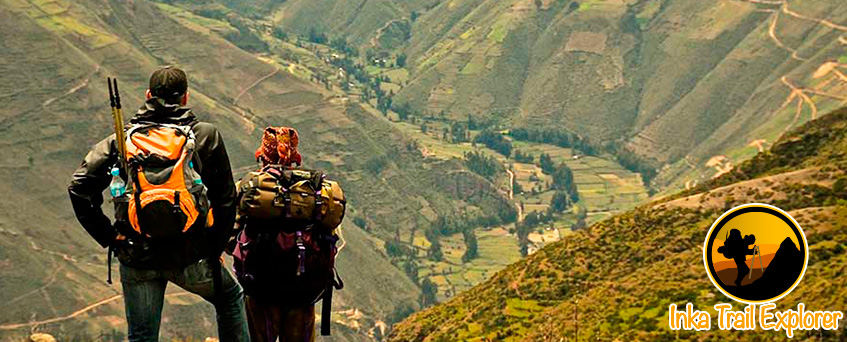 The Huchuy  Qosqo trek not too challenging option that combines nature, original Inca Trails, beautiful Inca sites and stunning snow – capped mountains. Taking you off the beaten track you get away from all the crowds of the better known treks but still get enjoy all the amazing things Cusco has to offer.Huchuy Qosqo Trek start near the Cusco City and ends in the amazing Sacred Valley, easier trekking route but fabulous experience.
Overview
Huchuy Qosqo Trek to Machu Picchu – Overview
Starting altitude – 12467ft. / 3800m
Highest altitude – 14107ft. / 4300m
Walking distance – 11miles / 18.5km
Longest day – Day 1, approximately 7.45 miles / 12km
Coldest night – Day 1 around 5° Celsius
Overall difficulty – moderate
Itinerary
Huchuy Qosqo Trek to Machu Picchu – Itinerary
Day 1 Cusco – Tambomachay – Huchuy Qosqo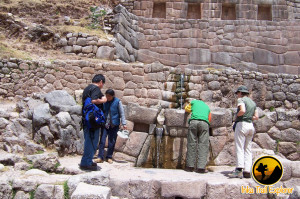 We leave Cusco early in the morning and drive our van all the way to Tambomachay the head of Huchu Qosqo Trek. It goes through over high passes, valleys, andean communities and also  beautiful large swathes of grassland with large open lakes, the area is home to a wide variety of birds including Andean geese, Partridges, lapwings as well as a variety of birds or prey.
Huchuy Qosqo Trek to Machu Picchu goes through the traditional Andean community, the villagers still mantain the customs and traditions and majority of villagers gain their income from herding llamas and Alpacas – as only a few tourists come this way, the people are intrigued to see who has come to visit their village and to welcome them with open arms. Our campsite for tonight is located high above the Urubanba Valley with spectacular views.
DAY 2 Huchuy Qosqo – Lamay – Aguas Calientes Town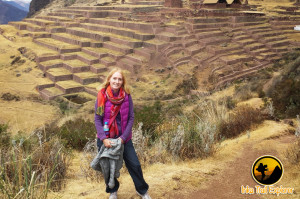 We are going to start with a beautiful morning seeing the sunrise from right over Huchuy Qosqo and also enjoy a breakfast in this place is better than any other fancy restaurants. Afterwards we are going to explore Huchuy Qosqo one of the most important residents of the Inca Pachacutec, if we are lucky enough we will see condors soaring over the valley below.  And then we are going to head down in to the Sacred Valley to the village of Lamay where we are going to eat our lunch and then take our Van to Ollantaytambo (train station). The train ride takes 1:30m until Aguas Calientes the train journey will be unforgettable experience with amazing views of large Incan terraces and lush Vegetaiton.
DAY 3 Machu Picchu – Cusco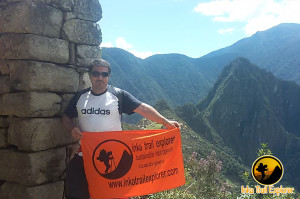 After an amazing 2 days of trekking  you will be ready for Machu Picchu. Early in the morning we have to board the bus up the switchback road to the ancient city of the Incas, (which takes 30 minutes), once you arrive to Machu Picchu you will be impressed by perfect harmony with the nature making fantastic experience every visitors.
A professional  tour Guide is going to help us to explore properly and understand better the mystery of this sacred place, afterward you will have an extra time to explore the ruins on your own. If you have booked a permit to climb Huayna Picchu or machu Picchu Mountain, it will be your next adventure. The Sun Gate is another hike, where Inca Trail hikers arrive through it to Machu Picchu, it takes 1 hour hike and is free and available to all.
Inclusions
Included in Huchuy Qosqo Trek to Machu Picchu
Aipor/hotel
We include the pick up from the Cusco aiport to the hotel, one of our transfer will be at the aiport waiting for you with the Inka Trail Exploer Logo, we olny need to know your flight schedule.
Professional Tour Guide
Inka Trail Explorer tour Guides are very professional with many years of experience trekking in the andes, they studied tourism and English at University. They all are passionate in the History, Archeology, and also in the Astronomy, they always will be happy teaching you about their heritage.
Briefing
The night before the trek, your Guide will give you all detailed information about your Huchuy Qosqo trek schedule, an also you will get your duffel bag, which is to fix your personal Items more than 8kg / 16lbs you have to include your sleeping bag and air matt in case you have or rented.
Horses
We do use Horses just for the alternative treks, not being allowed for the classic Inca trail. Horses are going to carry all camping equipment, food supplies and your duffel bags. Also we include an emergency horse for each group on the Huchuy Qosqo trek to Machu Picchu, if you feel tire or need a break, so an emergency horse is waiting for you.
Hotel
This is a 3 star hotel in Aguas Calientes town and is based on sharing a room – either double, matrimonial or triple. There is a single room surcharge if you are booking alone of $30 US per person. Rooms all include private bathrooms with hot showers and wifi. We can also upgrade your hotel if you prefer something a little fancier. Below is a list of possible upgrade options, but we can work with most hotels in Aguas Calientes.
Transportation
We include all the transportation needed for this trek, like Bus and Train, we pick you up straight from your hotel and when you finish the trek we leave you in your hotel. Our Train service is expedition class it can be upgraded to the Vistadome train.
Camping Equipment
Our camping equipment is from the best quality and very comfortable, each Tent will be shared by 2 people, except if you request for a single tent, we provide spacious dining tent and also kitchen tent.
Entrance Fee
we really include all the entrance fee to trail, to the citadel of Machu Picchu and Wayna Picchu or Machu Picchu Mt, but you need to mention when you are booking for the trek wich one you would like to climb.
Huayna Picchu/Machu Picchu Mt
Wayna Picchu mountain stands behind Machu Picchu; the view from the top is spectaculars. It takes 45 minutes to reach the top and 45 minutes back down it is quite steep.we highly recommend climb in the second group which is at 10am and so much better views.
Machu Picchu Mt sat on the left side of the citadel this is higher than Wayna Picchu Mt but the views are amazing, it takes 3 hours walk up and down, so you can start climbing any time from 7 to 8am.
Food
Our amazing and experienced chefs, they prepare all the meals and they make magic happens during the trek in a small tent over a single flame. Always taking care of our customer's health we provide all natural and fresh vegetables and selected meat proper from the Peruvian Andes. We honor all food restrictions, but you should mention as soon as you are booking your trek. Food is served family style and you will enjoy our traditional dishes from Peru and Cusco. We include 3 Breakfast, 2 Lunches, 2 Dinners and every day in the morning your chef will provide you a snack to enjoy along the trail.
Water
Beginning from your first lunch antil your last breakfast, Inka Trail Explorer will supply all the water you need. The wáter you will get from us is straight from the glaciars and streams, it will be boiled, filtered and cooled before it will be distributed. You must bring your own water bottles  or camel back. Highly recommended carring about 3L , you have the chance to refill your bottle every day at each meal.
Not Included in Huchuy Qosqo Trek To Machu Picchu
Sleeping Bag
You really need a sleeping bag when you choose the camping option, our campsite on this trek ise above (3,500m /11,390ft) it can be cold. We highly recommend bring Sleeping bag for -10C (it can be rented from us)
Inflatable air Matt
It is optional but it helps in getting a good sleep, (it can be rented from us). In case you have your own, we highly recommend bring with you.
Walking Poles
Highly recommended it helps to keep your valance especially when you go steep downhills and it must have a rubber tip when bring your own, if you do not have (it can be rented from us) aluminous professional walking poles.
Lunch
Inka trail Explorer does not include lunch from the last day of the trek, after you have visited Machu Picchu you have time to stop in Aguas calientes and find one of the best restaurants where you can enjoy your lunch before you take yuor train back to Cusco.
Prices
Huchuy Qosqo Trek to Machu Picchu – Price
Inka Trail Explorer warmly welcomes to you, and we really want to make the best experience for you on this adventure. Our departure treks can be any day of the week, 12 months a year.
Price: USD 585 Per Person – group service
A group Service means that it is open to other hikers to join you. Your group will have varying hiking and fitness abilities. All our Guides are experts on how to keep the trek moving and happy it does not matter how fast you go.
Private Tour Service is available and priced by party size
The Inca Trail is the best trek to Machu Picchu, even better if you do just with your friends or loved ones. Our private trek can start with any size and we will do all our best to make the best experience for you.
2 Hikers: $635 per person
3 Hikers: $610 per person
4 Hikers: $585 per person
5 Hikers: $550per person
6 Hikers: $525 per person
7 Hikers: $500 per person
8 or more Hikers: $475 per person
Discounts
Student Discount: US$20 (Requires ISIC Card to qualify)
Student Discounts apply to anyone who has a valid GREEN ISIC card at the time of the trek or is 16 years old or younger. For those using an ISIC card to receive the discount, we do need to see a copy of the card at booking. For those booking children 16 years old or younger, we need a copy of their passport at booking time. Please send all to info@inkatrailexplorer.com
Optional Extras
Optional Rentals
Sleeping Bag US$15
Walking Pole US$6
Inflatable Mattress US$15
Single Tent Supplement US$20
Optional Upgrades
Santuario: +$45 US pp shared (+$110 for a single)
Casa Andina:$55 US pp shared ($110 for a single)
El Mapi: +$65 US pp shared (+$170 for a single)
Vistadome train (One Way): $65 per person
Additional Free Tours
If you are traveling with the family or friends and you are 4 or more people in your group, you automatically get for free one of our additional tours what you like more from the List down below. Please, we do not include the entrance fee, we include the transportation and a professional tour guide.
Do not worry single travelers, if you book any treks with us, you get a special discounts on any of our additional tours
South Valley tour
Maras Moray Tour
Sacred Valley Tour
Cusco City Tour
Packing List
Essencials
Passport
Valid, GREEN ISIC card (if you booked as a student)
Immigration Card (given on the plane as you enter Peru)
Good daypack
 Camelbaks is recommended – but enough for at least 2-3 liters.
Comfortable hiking boots with ankles support
Walking Poles
In your Duffle Bag
Remember you are packing for 1 nights of camping and 1 night in a hotel. Horses will carry up to 8 kg of your personal items. This must include your sleeping bag and air matt
2 wicking t-shirts
2 hiking pants
4 sets of undergarments
3 sets of hiking socks
1 Fleece
Warm, down jacket: this trek includes 1 cold night camping
Headlamp: essential
Waterproof gloves
Quickdry towel. We provide small ones.
Small bottle of soap: we provide warm water each day to clean
Battery Charger: There is some place to plug in at the camping area!
Large plastic bags: to help organize and keep clean from dirty.
Sleeping bag: Recommend down bags for -10C at least
Toiletries
Face moisturizer
Handsanitizer
Wet wipes
Toothbrush and paste
Toiletpaper
In your Daypack
Daypacks can be any size for hiking, but we always recommend small. Inside Machu Picchu, no bag larger than 25L will be allowed in. If larger, you will need to store outside citadel gates.
Water: we supply clean water at each meal. You are responsible for your first morning of water only as we won't have time to filter water until your first lunch.
Bug spray
Sunscreen
Sunhat
Woolhat
Rain gear
Fleece
Camera
Handsanitizer
First aid kit: band aids, moleskin, etc.
Toilet paper and small plastic bag for waste
Extra Money for Souvenirs, Drinks & Tips
Booking
How to book
It's always better contact us directly and confirm with our team before your booking. Once you are ready, please fill in our Booking Form and pay the Deposit of $200 US per person. Our office will email you back that day with your confirmation. We always send out confirmations, so if you don't hear from us, check your spam or contact our office and we will resend.
We are so excited to take you on the Trail and thank you for your trust in us.
---
---
Summary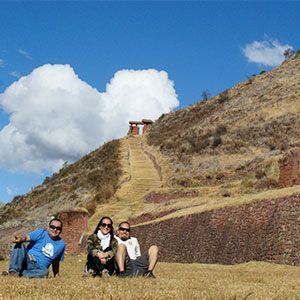 Author Rating
Brand Name
Product Name
Huchuy Qosqo Trek to Machu Picchu 3days
---

We Are: Inka Trail Explorer
We are an adventure tour company; we operate treks on the Inca trail, Salkantay, Ausangate, as well as to Choquekirao and Lares. We provide adventures with authentic life, changing experiences in each of our treks. We ensure the quality of our trips, by operating our own programs in Cusco
Short Inca Trail Trek [VIDEO]